Vedic Astrology & Cosmology Cards Tropical Retreat:
New Dates TBA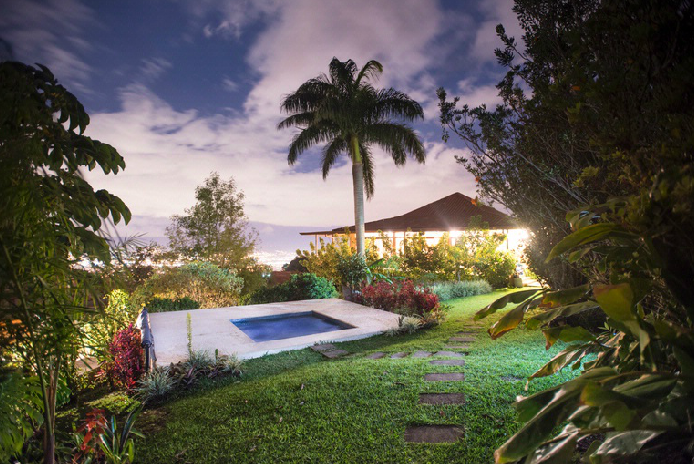 New Dates & Location to be announced. Check back soon!
The Ancient Language Hidden in a Deck of Cards - A Journey to the Self
Master Instructor: Karyn Marie Chabot, M.Ay, LMT, RYT
Karyn Marie Chabot, M.Ay, LMT, RYT started studying the ancient science of the cards and Jyotish for fun about 11 years ago and started reading for friends and family. She was busy running her massage, ayurveda and yoga school in Newport, RI, but had such a high demand for readings from everyone, that she decided that she should make a profession out it! Karyn is warm, approachable, trustworthy and offers very grounded strategies for understanding the gifts and challenges of your blueprint. She cleverly merges free will into her predictions and always reminds clients that they are co-creators of their life. Karyn shines the light on what potentials are coming your way and provides tools for how to be prepared for what's ahead. Since she is also an Ayurvedic Health Counselor, Licensed Massage Therapist and Owner of The Newport Massage School at SAMA. More info

Card Class with Karyn: $350 plus Airfare & Lodging
"We cannot change the cards we are dealt, just how we play the hand". Randy Pausch
Learn how the ordinary deck of playing cards was originally designed as a mystical oracle, a sacred calendar providing hidden insights about our life path and probably future options. This oracle was developed by The Order of the Magi, a brotherhood of astrologers, mystics and priests of the temples of Egypt, who were instructed to keep the secrets of the ancient knowledge of the Seven Thunders (seven visible planets) and the location of this "little book" (the deck of cards) until the time where humanity would be of the consciousness to understand this sacred system of knowledge and the true magic of life. The first published book on this oracle is "The Mystic Test Book" by Olney H. Richmond. This divination system of ancient knowledge is finally available for those who feel "called" to learn the intricacies of their life, the patterns inherent on their birthday, how to choose between the many forks in the road ahead, and how to play out the high side of each archetypal influence (card) on a daily basis with the power of prayer, elevated consciousness, clarity and right thinking. Learn how to "peek behind the veil" yet remain in the current moment as we "witness" how we wrote our Divine Blueprint of your soul's journey....a magical, mystery carpet ride to the Self!
Read an Article by Karyn: History of the Cards Here | Client Testimonials Here | Discover Your Card Here
I have been passionately studying this card system for about 15 years. Since I don't gamble and often associated cards with silly games, I couldn't imagine there was anything sacred about them. Yet, after years of study and critical analysis, I am convinced beyond a shadow of a doubt they are completely aligned with the science of Jyotish and Ayurveda. Their hidden messages have helped me navigate through some of the toughest situations in my life, giving me clarity, insight, awareness and understanding of myself, the people around me and all the bumps in the road. Much like weather predictions, this system allows us to forecast the emotional weather we "wrote" to experience in this life before we were born and gives us the chance to have an "umbrella" handy before the storm.
Download the Course Manual Here | Visit Karyn's Destiny Card Site Here | Sample of a Yearly Predictive Report | Sample of a Life Destiny Report | Sample of a most interesting Yearly Intimate Relationship Forecast Report | Sample of a In-Depth Intimate Relationship Compatibility Analysis Report | Sample of a Friends/Family Compatibility Report | Business Relationship Compatibility Analysis Report
Each Participant in this Retreat is Eligible to Receive One of Each of the Reports Above!
This system is not based on a random spread of tarot cards that reflect our current consciousness, though this is a perfectly wonderful way to "read". This is a mathematical, scientific divination system based on sacred geometry, the five great elements, numerology and astrology. Some refer to this system as The God-Clock or Book of Time. This is not a "tarot card class".